Our clients are like family to us, and we
treat their babies just like our own!
Bambi Berger was a gift sent from heaven. She walked into my life as it was falling apart and became a second mom to my babies. She also became a dear friend. My babies had lived only with family for years. There was always someone to care for them when my work required travel. They did not respond well to outsiders until Bambi. She is a natural and I would not trust them with anyone else. They are my family and so is she.
Stephanie R.
Getting to know Bambi and her Furry Friends Pet Sitting Services has been such a warm and rewarding experience. Bambi is a very loving and compassionate person who prides herself in her career offering love and attention to her furry friends.
Before we book any reservations, we always check with Bambi and her schedule before confirming ours. Needless to say, she goes out of her way to adapt her schedule to ours. She always leaves specific notes of our pets activities and you can tell she has given them lots of love and attention.
Bambi even gives the pet's owners love and attention by leaving us special treats of her home baked cookies!!
Gail and Hal Perry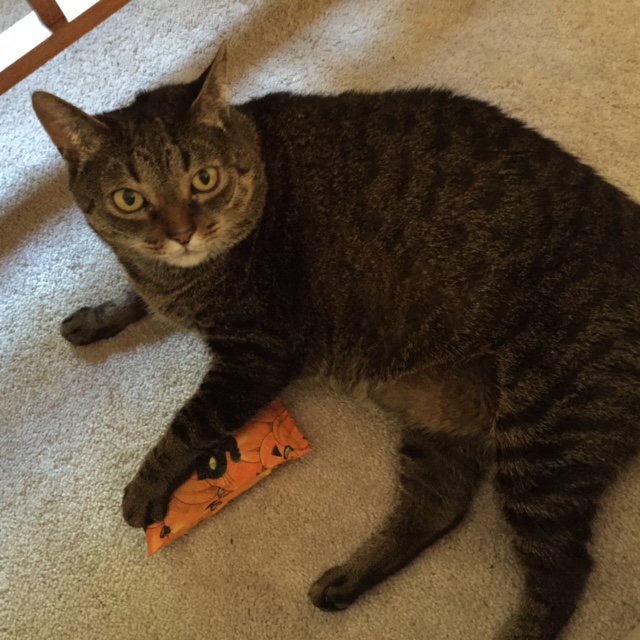 Here you go, sweet lady!
"Bambi Berger has become a trusted friend and caregiver, not only to my precious cats Tom and Jerry....but to me! She goes above and beyond in her calling to care for our fuzzy family members. Bambi truly loves them, showers them with hugs and kisses and brings them (and me!) special treats. When I leave them in her care I know my home is safe and my boys are perfectly content. Bambi leads with her heart and takes care of business in the most special way."
Linda Shields
No one that loves their animals and their home will travel and rest easy, because its our world!!. But when you know people like Bambi and Randy at Furry Friends you can leave home
Knowing your covered, your little animals are cared for lovingly like they belong to them. Bambi knows the vets, she understands our concerns and worries, she sends me a little
Note to quiet my soul and gives me a feeling of total peace that everything is just fine. She and Randy will bring in my mail, he checks my place for any problems and it means
The world to me. These two are not our pet sitters, these two are my family. I will not go unless they are on board. I also know if anything goes wrong, these two together will
Cover it until we are home. I thank the Lord for these two people, when were gone our home and the animals belong to them.

Never hesitate to call me,
Sandy and Buddy Hahn/Northridge
We have used Furry Friends since 1999. Bambi and Randy have always given our cats the care they need and the attention they crave. It means a lot to us to know we are leaving our cats in such capable hands. We highly recommend Furry Friends.
Ruth Ann
Bambi and Randy have watched and cared for my babies, Blackie and Blue-boy, since I first needed a sitter for them. They are both caring and loving to my babies and go above and beyond the basic tasks. If they could understand and verbally express their feelings, I know my boys would get happily excited when I tell them that Bambi and Randy are coming. Of all the sitters I've had for a number of my former cats, these folks are the most professional, reliable, and caring people I'd ever want to have. It was my fortune to have found them.

Regards
George Quartell
Bambi has been taking care of my cats for over 15 years. She has been dependable, and I can tell she takes very good care of my cats when I'm gone. When I return I always read her "Welcome Home" notes on the cats' behavior and health first thing. Bambi showed me just how dependable and dedicated she is in 1996. I was out of town when Hurricane Fran hit the coast and then traveled inland to Raleigh. Bambi visited my cats the day after Fran hit, dodging downed trees and other debris to do so. That's dedication! Another clue as to how well Bambi cares for my cats is that when I walk in the door and say to the cats, "Hey, guys, I'm home," they open one eyelid each and look at me as if to say, "Oh, were you gone?"
Doug
Bambi has been caring for my five feline babies for almost seven years and is absolutely amazing! She not only feeds and tends to their litter boxes, she loves them. Bambi takes extra time to play with them, give them treats, and let them know they are well loved when I'm not home. She also has spotted a potential health issue in two of my babies, so I was able to get the necessary vet care before anything became serious. I trust Bambi with them as I'd trust myself.
She's simply the best pet sitter - she treats them (and her clients) with professionalism, care, love, and like no one else does. Much love, Marie
"Bambi has cared for our cats for 17 years! We wouldn't trust anyone else with our babies. She is completely dependable, very caring, and perceptive about their needs. I love the fact that she spends some time with them and gives them emotional caring and play as well as tending to their essential physical needs. If I ever need a caregiver for myself, I can only hope to find someone half as good as Bambi.
Jane P.
Bambi has been sitting my cats for well over a decade, helping watch over them as they've gone from healthy youngsters to old cats with plenty of special health and attention needs. All my family members and many friends live far away, so I travel a lot. I'm able to do so worry-free thanks to Bambi. It's so comforting to know that she cares for them with the same kind of love and tenderness I know she must shower her own cats with. I feel she's a trusted member of my own extended family!
Thanks for all you do, Bambi.
Terry H.